Solar Eclipse Information
During the first week of school 1st through 5th grade students learned about the exciting solar eclipse that is occurring on Monday, August 21st. In Science, students created pinhole viewers to be able to witness the eclipse safely.  Students who do not wish to view the eclipse outside will have an opportunity to take part in interactive computer activities so they can experience the eclipse in the classroom. For more information regarding safety during the solar eclipse, please read
this memo
from the district office.
Message from the PTA President
Ice Cream Social, 8/31 

6-7:30 pm

.
You know how some kids always ask what's for dinner? Well, my middle child never does that. Instead he goes for "Mom, can we have dessert tonight?". And there is one night a year when he is guaranteed to hear a solid "Yes" -- the night of the Ice Cream Social at Fairlands. On 

Thursday, August 31st

, all Fairlands families are invited to school for an ice cream (or two!). We open the gates at 

6pm

 and will be serving free ice cream to our amazing students and their families until 

7:30 pm

.
Whether it's your tenth time coming or the first one, it is always about the same - spending good time while becoming part of something bigger than your family, part of a community that welcomes everyone. Please don't skip this event, come join us even if you can only stay for twenty minutes. Yummy ice cream, all sorts of sweet toppings, fun music and good people - doesn't that sound like an excellent way to spend your evening?!
Hope to see all of you on 

August 31st

!
Text Box
August 21
 - Solar Eclipse
August 28 - PTA General Membership Meeting – 6:30-8:00 p.m.  Fairlands Library
August 31
 - Ice Cream Social, 6:00pm - 7:30pm
August 31 - School Picture Day


September 4 - Labor Day Holiday – NO SCHOOL
Text Box
TRAFFIC SAFETY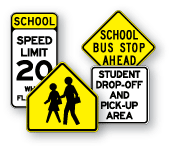 Parents please remember to keep our children safe by obeying traffic laws and our school drop-off and pick-up procedures.  


For Traffic Safety Reminders please click 
HERE