Message from the Principal
Dear Fairlands Families,
As we close the 2016-2017 school year, I wish your family a safe and relaxing summer break.   Along with the start of school reminders included in this letter, the new year will bring several staff changes to our campus.  
After many years of dedicated service to our students and school please join me in congratulating the following staff members on their retirement:
• 
Ms. Carol Newman, 4th Grade Teacher
•
Ms. Ann Rodriguez, School Secretary
• 
Ms. Nancy Clevenger, Office Assistant
• 
Ms. Tina Davis, Technology Specialist   
In addition to our retirements, I  would like to thank Mary Geasa, our Vice Principal as she has decided to return to the classroom at Hart Middle School. Her positive presence on our campus will be missed.
In preparation for the staff changes, I have been working with the PUSD Human Resources Department to fill these important positions.  I am happy to introduce and welcome into the Fairlands Family:


• 
Heidi Burton, Vice Principal
• 
Rob Mutzl, School Secretary
•
Angela Gervasoni, Office Assistant
I have recommended for hire to the School Board an outstanding 4th grade teacher candidate.  Once the school board has approved, I will be able to introduce the successful candidate to the community.  In addition, with Mr. Mutzl moving from librarian to school secretary, in the coming weeks I will be interviewing for a new librarian and a technology specialist.  As we near the start of school, look for an introduction letter welcoming all of our new staff.
Fairlands will hold a Walk-Through Registration on Tuesday, August 8. Student classroom assignments will also be distributed on this day. Included within this letter is a schedule for the Walk-Through Registration as well as other very important dates and reminders. Please make sure to review this information.
Our school website is an excellent source of information and a way to keep current on any changes. You can visit the Fairlands Website by going to the Pleasanton School District 
Webpage
 at then clicking on "School Sites" and then on "Fairlands Elementary School." Our PTA also maintains an excellent website with information for parents. The PTA website address is   
here
.
We look forward to seeing you in August.  Our first day of school is Monday, August 14, 2017.
Shay Galletti
Principal
Text Box
FAIRLANDS  REGISTRATION STEPS 2017-18
Online registration for the 2017-2018 school year will open on August 2, 2017 , for returning and new students. All families will receive a letter in July, in the mail with instructions on using our online registration process.
Step 1
Log into the Fairlands Future Fund page
Register for the School Directory

Purchase yearbooks

Join your school's PTA

Donate to the non-profit organizations that help support your school and student(s).
Step 2
Log into the "Q" Parent Connection portal
Fill out school information and registration forms for your student(s).

You've already received your PIN and password information and used it to log onto the "Q" Parent Connection portal at https://sis.pleasantonusd.net/ParentPortal/ .

Once you've logged on, start the registration process by clicking on the blue "Registration/Emergency Info" link at the top of the right side of the page.

After you've completed the online process for each of your students, check your email for the message that confirms the information you entered on-line.

You will need to print those emails and bring them to "walk thru registration" to complete Step 3 and receive your student's classroom teacher.
Step 3
On Tuesday,  August 8, 2017 attend Fairlands' "walk thru registration".
Last Name A - M

    

    

7:30am  - 11:30am
Closed for Lunch

    

    

11:30am  - 12:15pm
Last Name N - Z

    

    

12:15pm  - 3:00pm
You'll receive an email summarizing the information you submitted in Step 2 (one email for each of your students.)

Bring a printout of that email along with two current Proof of Residency documents.
Text Box
TRAFFIC SAFETY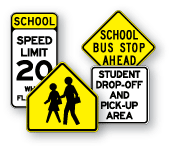 Parents please remember to keep our children safe by obeying traffic laws and our school drop-off and pick-up procedures.  


For Traffic Safety Reminders please click 
HERE