Text Box
TRAFFIC SAFETY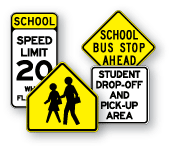 Parents please remember to keep our children safe by obeying traffic laws and our school drop-off and pick-up procedures.  


For Traffic Safety Reminders please click 
HERE
Bylaws
It is hereby notified that Failands PTA is amending its bylaws as follows: 
1) The dues have been changed to $12.00

2) The association meetings are moved to First Monday in September, November, January, March and May.

3) Ex Board meetings are on the second Wednesday of each month.

4) on page 7, clause m added to Article VI, Section 1 ( Duties of the President) .

 

A copy of the complete Bylaws is attached ( you may have to link it).  Please note a motion to adopt these bylaws will be made in the May association meeting. A copy of the bylaws is available for review at Fairlands office.